Synopsis
Ira Levinson is in trouble.  At ninety-one years old, in poor health and alone in the world, he finds himself stranded on an isolated embankment after a car crash.   Suffering multiple injuries, he struggles to retain consciousness until a blurry image materializes and comes into focus beside him:  his beloved wife Ruth, who passed away nine years ago.  Urging him to hang on, she forces him to remain alert by recounting the stories of their lifetime together – how they met, the precious paintings they collected together, the dark days of WWII and its effect on them and their families.  Ira knows that Ruth can't possibly be in the car with him, but he clings to her words and his memories, reliving the sorrows and everyday joys that defined their marriage.
A few miles away, at a local bull-riding event, a Wake Forest College senior's life is about to change.  Recovering from a recent break-up, Sophia Danko meets a young cowboy named Luke, who bears little resemblance to the privileged frat boys she has encountered at school.  Through Luke, Sophia is introduced to a world in which the stakes of survival and success, ruin and reward -- even life and death – loom large in everyday life.  As she and Luke fall in love, Sophia finds herself imagining a future far removed from her plans --  a future that Luke has the power to rewrite . . . if the secret he's keeping doesn't destroy it first.
Ira and Ruth.  Sophia and Luke. Two couples who have little in common, and who are separated by years and experience. Yet their lives will converge with unexpected poignancy, reminding us all that even the most difficult decisions can yield extraordinary journeys: beyond despair, beyond death, to the farthest reaches of the human heart.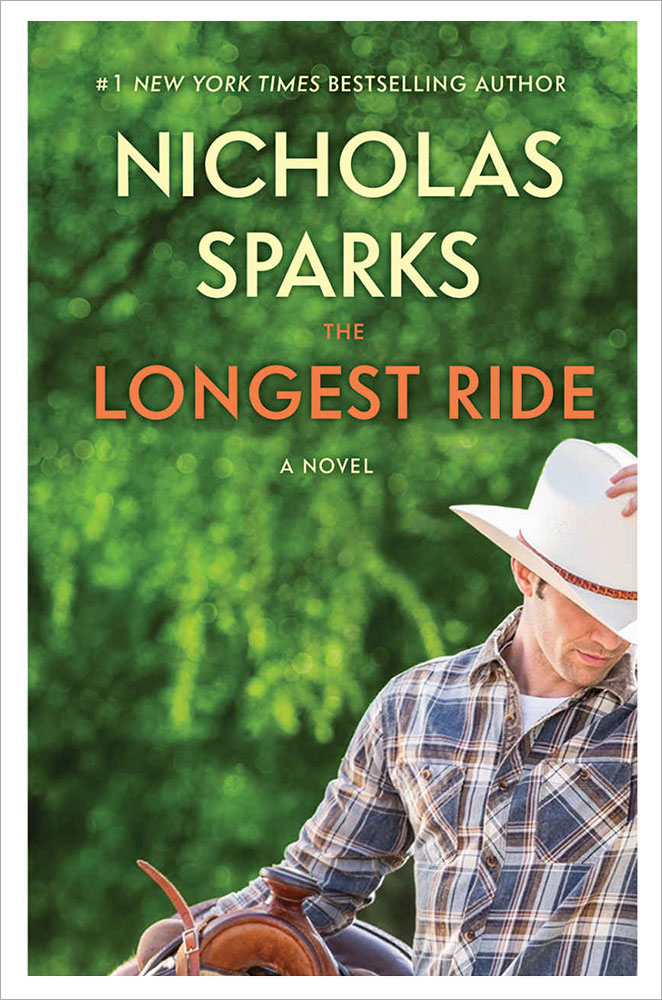 "He believed that most people, when given the choice, would do what was right, even when it was hard, and he believed that good almost always triumphed over evil."
- Nicholas Sparks,
The Longest Ride
"A grand tradition is coming to an end, and more than anything, I wanted one last chance to say good-bye."
- Nicholas Sparks,
The Longest Ride
"His voice, even now, follows me everywhere on this longest of rides, this thing called life."
- Nicholas Sparks,
The Longest Ride
Inspiration for
The Longest Ride
The story for The Longest Ride really began when I learned about Black Mountain College. I had been struggling to find something that excited me for my next novel when I came across a reference to the college online. I was, to understate it, greatly captivated: that an isolated college in my home state of North Carolina was so influential to the American art scene seemed so unlikely that I began researching the school immediately.  Thinking about all that happened during the school's 25-odd years in operation—World War II included—seemed so ripe with possibility. Soon enough, Ira's character came into my mind and The Longest Ride began coming together.
Then, because Ira and his wife, Ruth, were such a wonderful example of enduring love, I wanted to find a perfect counterpoint as an example of new love.  And that's how I came up with Luke and Sophia.  Sophia was created to resonate with my college-aged fans, and Luke is really the quintessential All-American guy.  I had never been to a Professional Bull Riding event, but there are so many ranches throughout North Carolina, it just seemed to make sense that he would be a bullrider.
The Longest Ride - Audio Clip