Sep 20, 2022 | Book News, Event News, From Nick

Dreamland is Now Available!
My new book Dreamland is now available nationwide in the US and in the UK. You can find it in stores and online – everywhere books are sold! Although I've never been able to answer the question "which of your novels is your favorite?", Dreamland stands out to me in many ways, and I look forward to hearing what you think.

Dreamland's Story
At its heart, Dreamland is a love story: it's about love of music, love of family, and the love story of two people that meet by happenstance and feel an instant connection despite having very different outlooks on their future. Colby has given up on his dreams of a music career in order to help his family while Morgan, an ambitious recent graduate from a prestigious music school, is just starting down her path of trying to make it big in the industry, despite her families' discouragement. As they fall in love, they can't help but find inspiration in each other and question their own dreams for the future.
As Colby and Morgan's story unfolds, we also meet Beverly, a woman who has recently fled her past and is trying to create a new life for her and her six-year-old son with what little they have. I don't want to give away too much but I will say that fate will draw all three of them together in both surprising and life-altering ways.
I couldn't help but feel like this story was echoing words of encouragement for its characters as they struggled to choose between following their dreams and fulfilling their existing obligations. My hope is that readers will come away with the feeling that they too can follow their dreams, even when those dreams turn out different than they first imagined.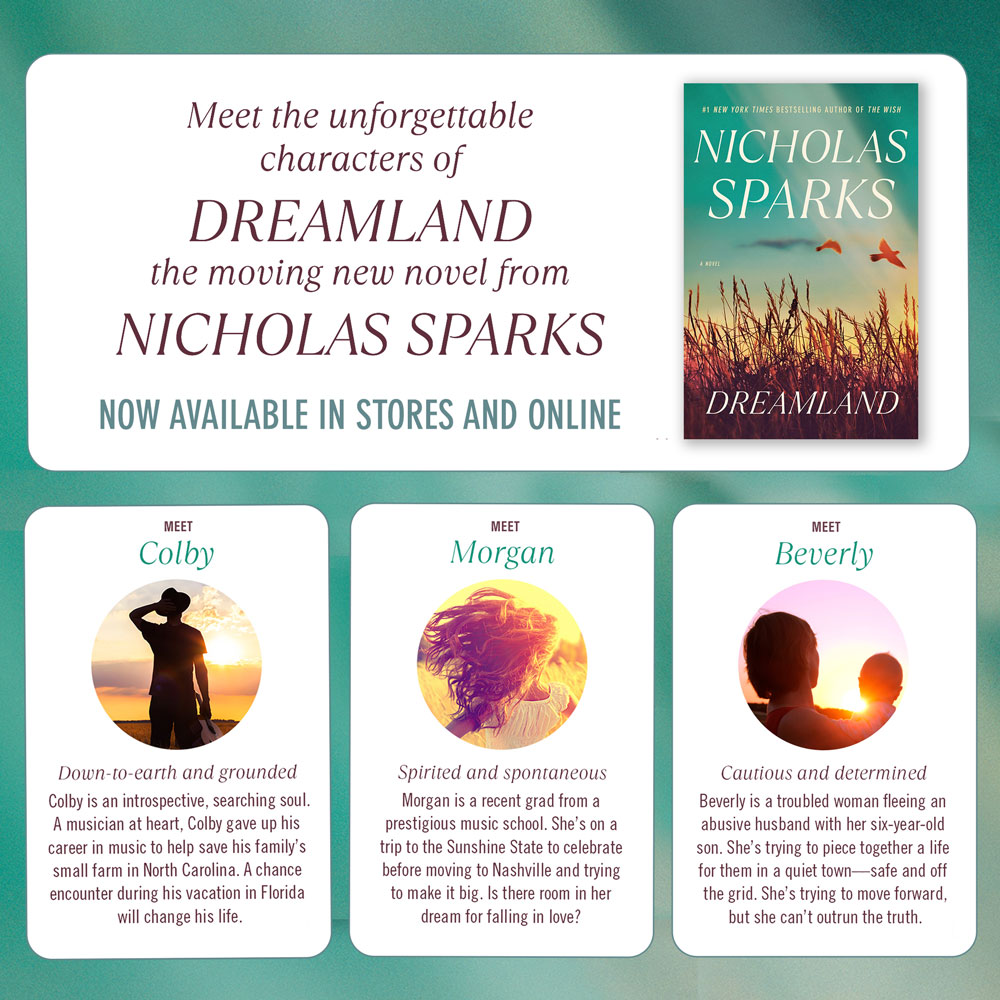 Keep in Touch
The Dreamland book tour will be keeping me busy for the next week but I'll be checking in on Facebook, Twitter and Instagram frequently, posting behind-the-scenes images and videos of tour events and answering readers' questions daily. As you read Dreamland and meet Colby, Morgan and Beverly, I hope that you'll reach out to me on social media and let me know what you think of their story.
Sincerely,

P.S. One of my book tour partners, Books-A-Million is running a giveaway for a Dreamland gift set on Instagram this week. Stay tuned for more fun giveaways and sweepstakes coming soon!