Nov 23, 2022 | Book News, Event News, From Nick

Dreamland Gratitude + Holiday Wishes
I can't believe it's been two months since Dreamland was released, and I am grateful to you and all the other wonderful readers that helped Dreamland debut at #1 on The New York Times Best Seller List! While those first few weeks of the Dreamland Book Tour were a whirlwind of book signing events and media interviews, when I look back, what I cherish most are my memories and photos of the readers and friends that came out to join me.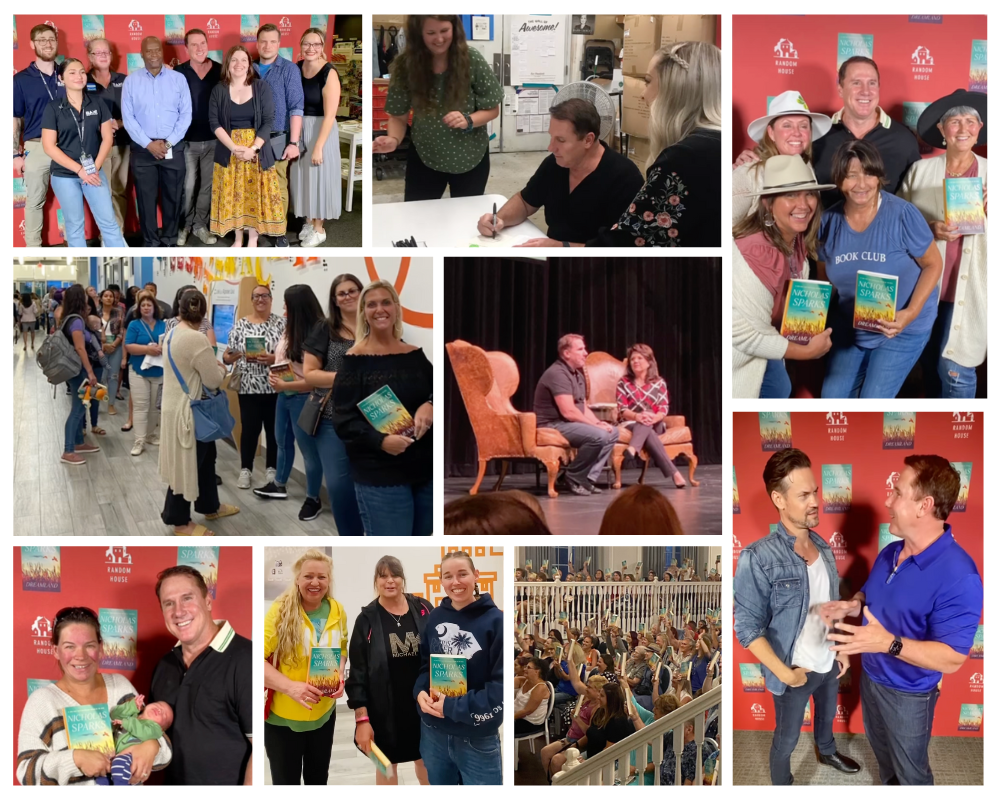 I am grateful for you, my readers, booksellers, and librarians everywhere that believe in the power of books to transform our hearts and minds. This fall, I have felt especially honored to hear that Dreamland has been chosen by so many book clubs and I am thankful to my publisher for putting together a Dreamland Book Club Kit to help make reader discussions about the story even more meaningful.

I have long been passionate about storytelling, and it continues to drive me to write novels and produce films. In 2023, I'll be able to share more details about new upcoming books and movies, but the year isn't over yet and, on November 29th, my bestselling novel, A Bend in the Road, is being reissued in a beautifully small paperback edition … the perfect stocking stuffer! This small-town love story about a widower sheriff and a divorced schoolteacher searching for second chances illustrates an affirming message about the imperfections of being human, the mistakes we all make, and the joy that comes when we give ourselves to love.
This Thanksgiving, I hope you have an opportunity to look back at the past year and joyfully reminisce about the people and events that have made your world a little brighter.
With sincere gratitude and appreciation,