The September 20th release date for my new novel, Dreamland, is quickly approaching, details for my US book tour will be finalized in just a few weeks and, right now, I'm happy to be able to share an exclusive first look at Dreamland with all of my email mailing list subscribers. If you are currently a subscriber, check your inbox for an email from me and you will find a link to the PDF excerpt along with some other fun news. Last but not least, thank you for being a subscriber. I sincerely appreciate being able to stay directly connected with you and I hope you enjoy your subscriber-exclusive first look at the book!
If you are reading this but you aren't currently subscribed, by signing up for my mailing list now, you'll automatically receive a link to the Dreamland first look PDF and you'll also get a detailed update on my upcoming book tour when I make that announcement in an email next month.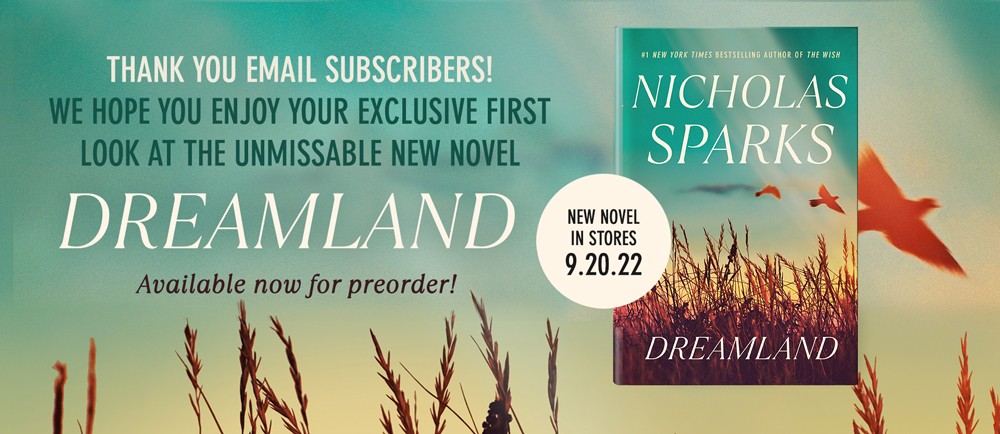 The early excerpt that I've shared introduces one of the novel's main characters, Colby Mills, as he sits relaxing behind a beachfront hotel that I personally know very well. I've stayed at the Don CeSar in St. Pete Beach, Florida many times in the past, and it is one of my all time favorites. As I was writing Dreamland, I knew the hotel was the perfect setting for the book, and it ended up having a prominent role as the place where Colby first meets Morgan Lee, a recent college graduate and aspiring musician.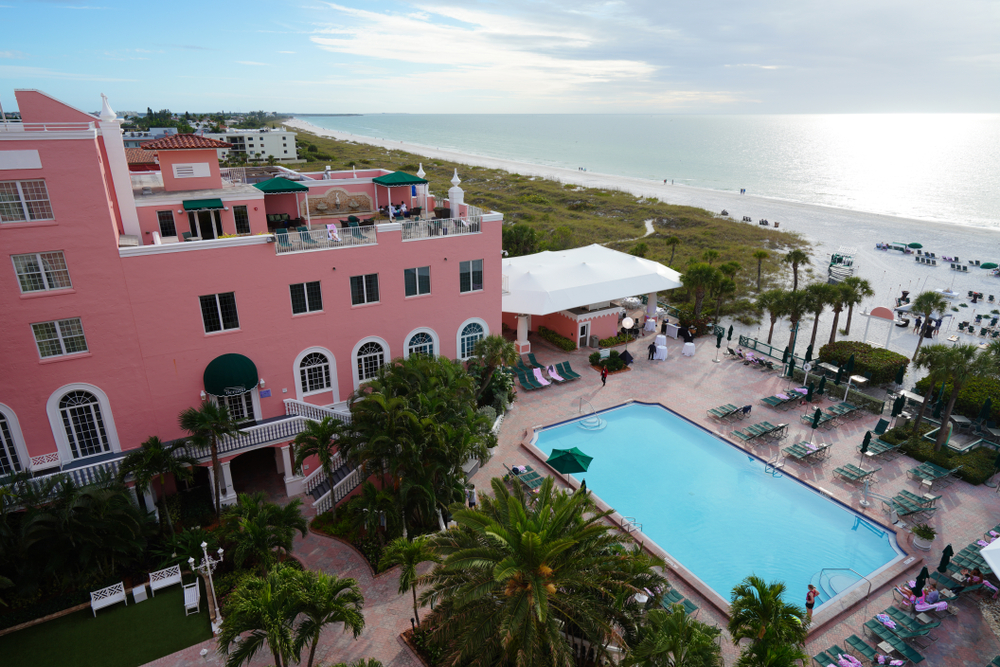 Music is also an important part of Colby and Morgan's story. To honor that, Barnes & Noble is running a Dreamland Preorder Sweepstakes where the prize includes a record player, three of my favorite albums and a signed first edition of Dreamland. You can find more information on the sweepstakes here.
In other news, just last week, it was announced that I'll be partnering with Universal Pictures to produce three feature films including adaptations based on The Wish and Dreamland. I'm so excited to be able to bring these stories to the big screen and will be sure to send you email updates as we hit the major milestones of each film's development and production.
I'll have more behind the scenes info for you in the weeks leading up to Dreamland's September release as well as a tour announcement very soon. In the meantime, if you're looking for some books to fill out your summer reading list, the mass market paperback edition of The Return became available in stores this week and it's the perfect size for tossing into your travel or beach bag on your way out the door.
Have a wonderful Memorial Day, and let us remember those who courageously gave their lives for our freedom.
Sincerely yours,

---
From the #1 New York Times bestselling author of The Wish comes Dreamland, a poignant love story about risking everything for a dream—and whether it's possible to leave the past behind.
Preorder your copy today!
Dreamland will be available in stores on September 20. You can preorder the book now in hardcover, audiobook and ebook editions from many online book retailers including Amazon, Apple Books, Barnes & Noble, GooglePlay, Target and Walmart as well as from your favorite local and indie bookstores at Indiebound.

Online preorders are also available for readers in Australia, New Zealand and the United Kingdom.